UPC green energy
March 8, 2023
UPC Center uses 80% fossil free & renewable solar and wind energy.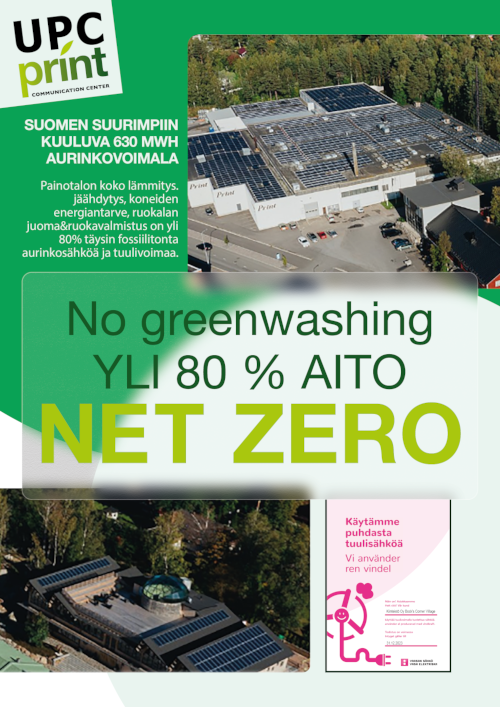 ---
Mellow Colour – Proficient Printer Certificate
March 6, 2023
UPC Print has received Mellow Colour Proficient Printer Certificate as the first company in Finland.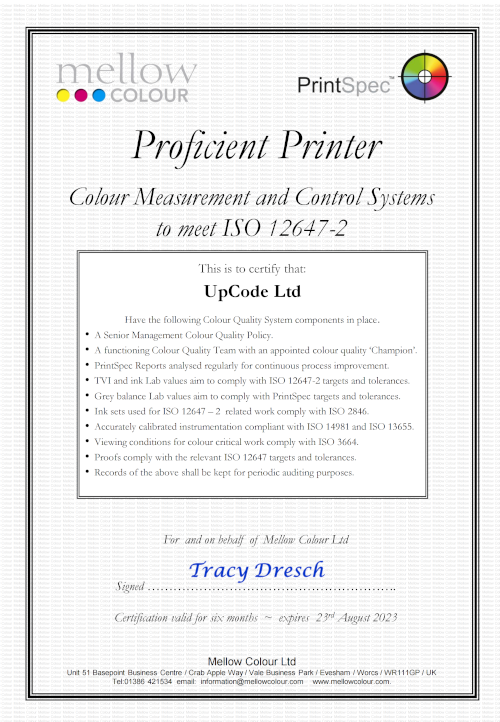 ---
UPC Print – Where value and environment meet
December 29, 2021
---
The power of paper
September 24, 2014
---
Passion for Print
March 4, 2014
The proof is in the pudding, print is not just about technology and hard work, it's a passion. A young boy aspiring to print management proudly wears the UPC Print uniform day in and day out. Living and breathing print is a daily norm for Adam Häggkvist.
---
UPC Print News
Covering the latest on UPC Print news, achievements, articles, business developments, technological advancements, research and more.
---