November 14, 2014
---
The power of paper
September 24, 2014
---
Passion for Print
March 4, 2014
The proof is in the pudding, print is not just about technology and hard work, it's a passion. A young boy aspiring to print management proudly wears the UPC Print uniform day in and day out. Living and breathing print is a daily norm for Adam Häggkvist.
---
UpCode Combines New Media with Print
October 22, 2012
"Finnish media entrepreneur Sture Udd has clearly demonstrated that a cell phone camera can be a great asset in a printing house. His supermedia system "UpCode" is leading to a rapid increase in his print product runs processed using Muller Martini systems." Click here to read more.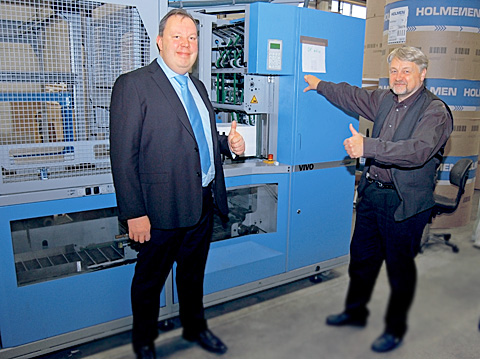 ---
ID World Abu Dhabi
September 22, 2012
UpCode CEO, Sture Udd was an invited speaker to the annual ID World EMEA Summit in 2012 and was interviewed by the team there. Click here to see the interview.
---
UPC Print News
Covering the latest on UPC Print news, achievements, articles, business developments, technological advancements, research and more.
---